Before Nezza Naturals,
There was a father and daughter. Tucked amidst a thicket of trees and ferns on Galiano Island, James Trueit, a contractor by day, would play with essential oil blends by night. No sooner than he gifted these blends to family and friends, he started to receive requests—a salve here, a balm there. Enlisting the help of his youngest daughter, Sasha, James' passion project grew organically—today, we know it as Nezza Naturals.
2004
James starts playing with essential oil blends, gifting family and friends with his creations.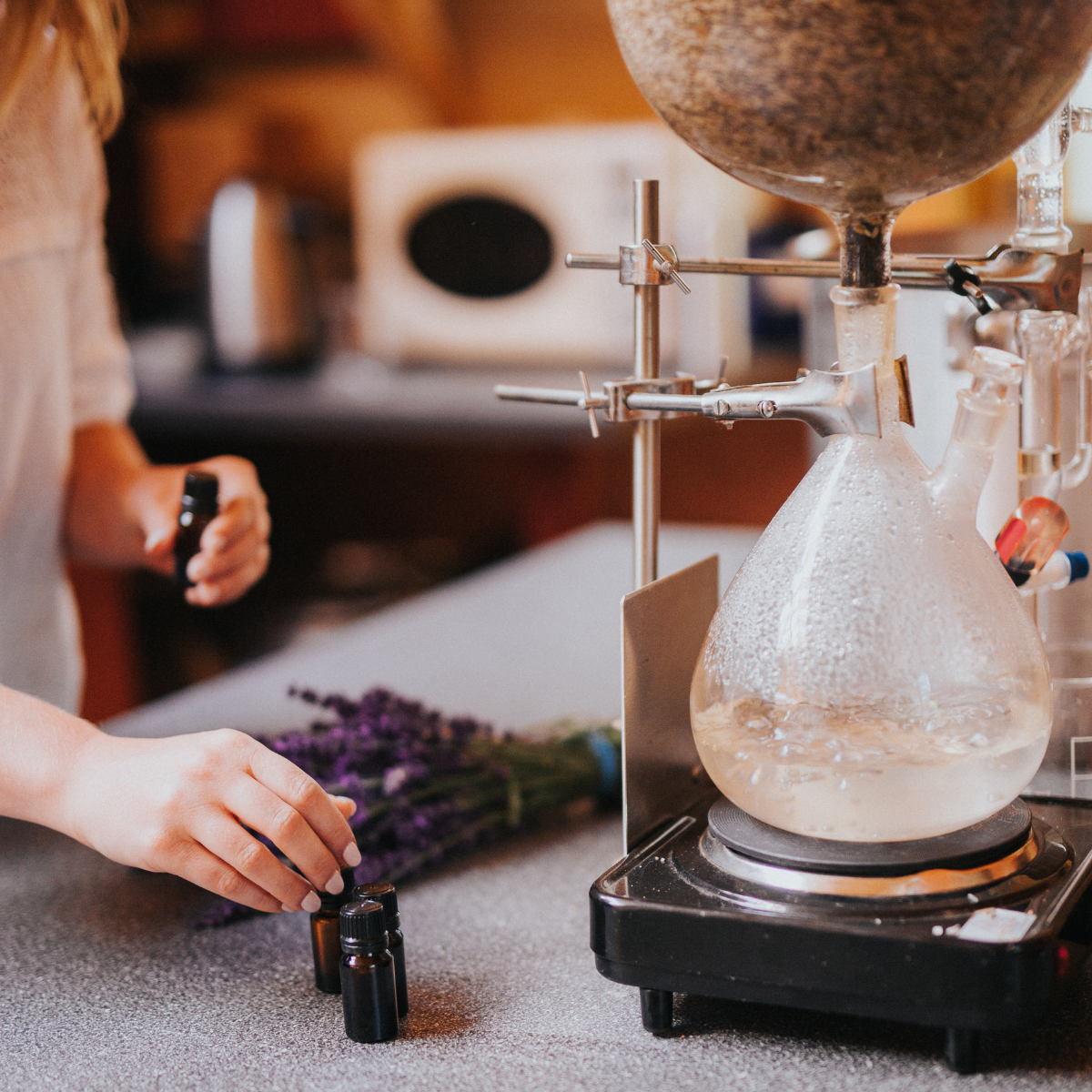 2005
Family and friends start requesting products, like muscle salves.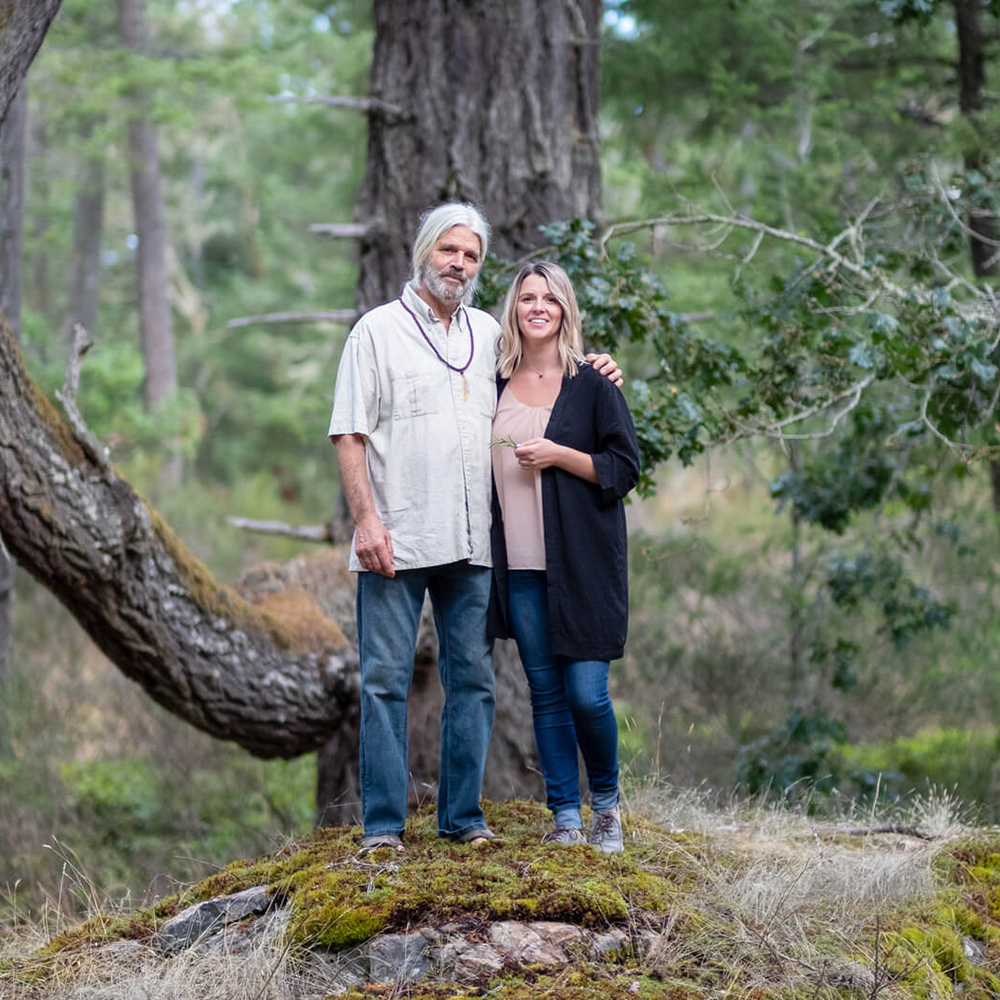 2006
Instead of working the summer at the local marina, Sasha begins to work with her dad.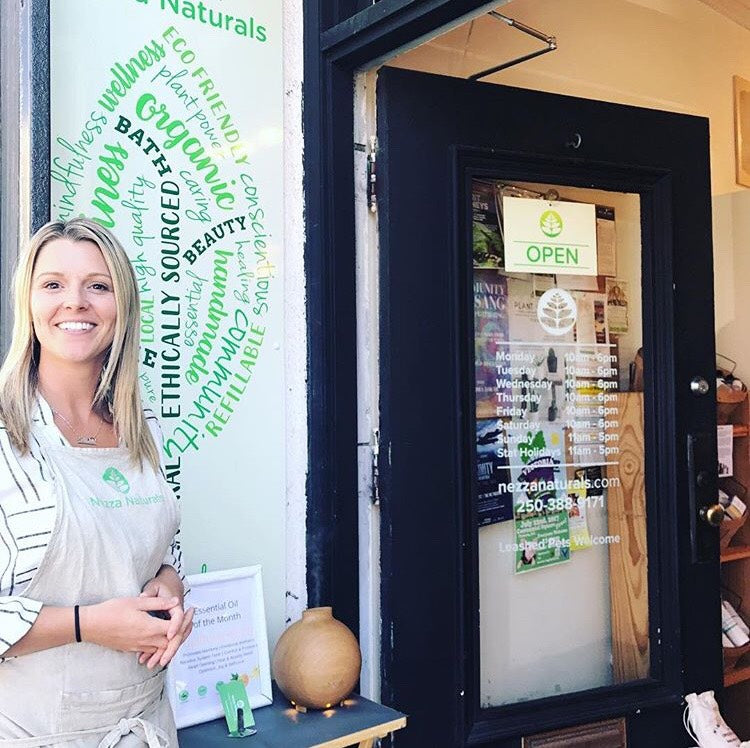 2007
Sasha studies aromatherapy at Healing Scents Holistic Clinic. We open the first Nezza Naturals store on Pandora Street in Victoria.
2015
We move from Pandora Street to our current location on the historic Johnson Street. We also move production from Galiano Island to a custom-built 3,000-square-foot facility on the outskirts of Victoria, next to 400 acres of parkland behind Thetis Lake, an homage to our roots.
CO-FOUNDER
James Trueit
Meet James. Co-founder of Nezza Naturals, father to Sasha, and carpenter by trade. But don't let his toolbelt fool you: James has a past as storied as his hair is long. An environmentalist before the 60s made it everyday conversation. A juice bar owner in Costa Rica before Jamba Juice took it mainstream. An essential oil enthusiast before David Suzuki recommended it.
Today, James researches and sources ingredients, formulates our 400+ products, and manages our 3,000-square-foot production facility. And if you ever spot him at our flagship store in Victoria, he may just chat your ear off about the sustainability of our West Coast tree oils.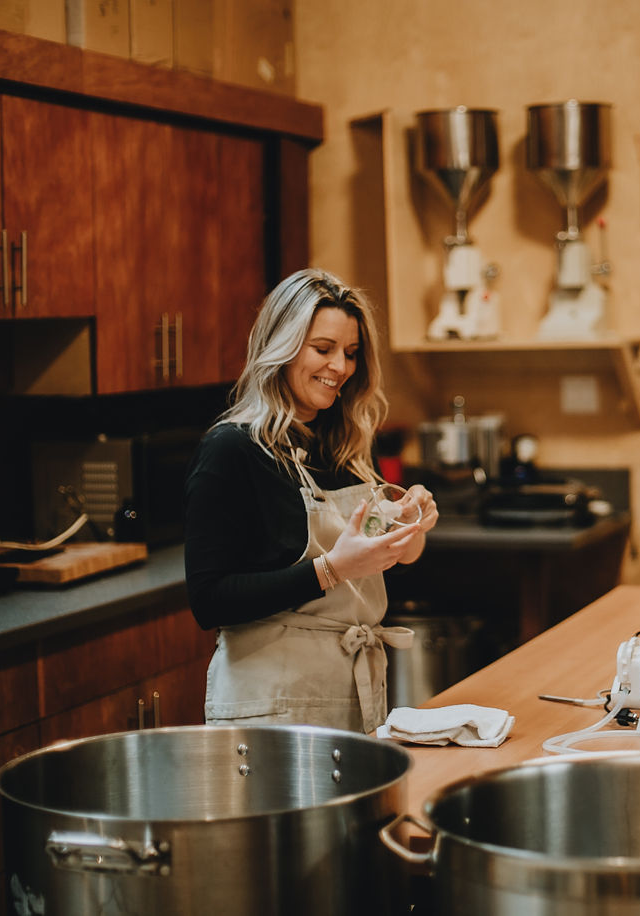 CO-FOUNDER
Sasha Prior
Meet Sasha. Co-founder of Nezza Naturals, daughter to James, and certified aromatherapist, accredited by the Healing Scents Holistic Clinic. The beginning of Nezza Naturals as she remembers it? Her dad handing her a silver-capped bottle of lavender oil to spot treat her blemishes instead of over-the-counter, salicylic-acid-packed "skincare." She traded a summer job at the local marina for a summer working with her dad—and never quit.
Today, you'll find Sasha managing the store—online and in-person—answering customers' questions, and leading all things marketing. Ask her the botanical name of a plant, and she can probably tell you.
"The ingredients we source for every Nezza Naturals product are just as much about what we're putting back in our water as what we're putting in our bodies."
VISIT US
Where natural products meet down-to-earth people
Located on a historic strip of downtown Victoria, Canada, our flagship store is home to every product you can shop online—plus, some pretty friendly, knowledgeable people if we do say so ourselves.
📍 587 Johnson Street
Victoria, British Columbia
Canada
If you're a local, visit us in-store to ask questions, sample, refill and make your own products—you read that right. Do-it-yourself home and skincare never smelled so good (or worked so well).
Make your basics better.
Better for you, better for the planet.