Nezza Naturals Store Rewards Program
Sign Up
Welcome to the Nezza community! Start earning points as soon as you sign up to be a Naturalist.
Earn Points
Every dollar spent earns you one Nezza Point! Save up, or spend your points right away - the choice is yours!
Redeem Gifts
Each reward is personalized to you and environmentally friendly. Good for you and the earth!
The Naturalist Rewards Program is a way for us to give back to our loyal customers for their support as well as their commitment to adopting a natural and more sustainable lifestyle. We will be continuously growing the program to add more ways to earn as well as new and exciting ways you can redeem your points. Join now to start raking in points!
To join simply click the Become a Naturalist button at the top of the page. Once you fill in the information and create your account you can come back to this page to see your points balance overview or you can click on the Rewards program launcher on the bottom left of your window!
There are no costs associated with this program. It is completely free to join and start earning points on all your future purchases!
Unfortunately, no - consent is a must! Although you may already be subscribed to our newsletter, you'll need to create an account on our website and sign in to begin earning and redeeming points as part of the program.
Online: To earn points online, first sign in to your account so that all your earnings are tied to the same email address. You can then earn 1 point for every $1 spent (before shipping and taxes) on all your purchases. After your purchase, you will receive an email letting you know how many points you've earned.
In-store: To earn points in-store, make sure you provide your email address during the purchase so we can make sure your points are automatically added to your account.
Click on our rewards program launcher tab at the bottom left of your screen. You'll be prompted to sign in if you have not done so already. Once you're signed in, you will be able to click on Redeem to see which rewards you are currently eligible for. Choose the reward you want to redeem, make your product selection and the item will be added to your cart for FREE!
No, your points will not expire!
Our rewards program officially launched on February 1, 2022. This means that any purchases prior to this date are not eligible for points, BUT once you officially sign up make sure that whenever you make an in-store purchase you do so under your same account. Your email address is used to identify your account and access both your in-store and online purchases, so if you've never made an account with us before just hit the sign up button, enter your information and you'll be good to go!
They are already the same so long as you are using one email address to collect points (both in-store and online). See below for more information.
I've made purchases in-store but never provided my email address: You'll need to create an account with the email address you want your account tied to and use this email address going forward for all your purchases. You can create this account in-store simply by providing your email address during your next purchase, or you can create it online by clicking Become a Naturalist above. If you create your account in-store first, you'll still have to create it again online so you can set a password. It will be the same account as long provided you use the same email address!
I've made purchases in-store with an email address, but never online: No worries, your account still exists online! You'll just need to create a password for it. Click on Sign Up, enter the requested information but be sure to use the same email address you've previously used in-store (or the one you intend to use in-store going forward!)
You'll receive an email letting you know every time you are eligible for a reward. You can choose to redeem it right away, wait or save up points to earn a different reward!
You can mix and match rewards as long as you have the points to cover it. See below for more information.
Purchasing in-store: Our staff can process the exact rewards you want to redeem and deduct your points accordingly.
Purchasing online: Redeem the reward that corresponds to the point balance you wish to use and let us know in the order notes if you would like any changes made.
Example: Redeeming a body butter cream for 600 points, but want to use those 600 points for 2 roll ons instead at 300 points each. Write in the order notes that you wish to receive two roll ons instead of the cream and let us know the blends!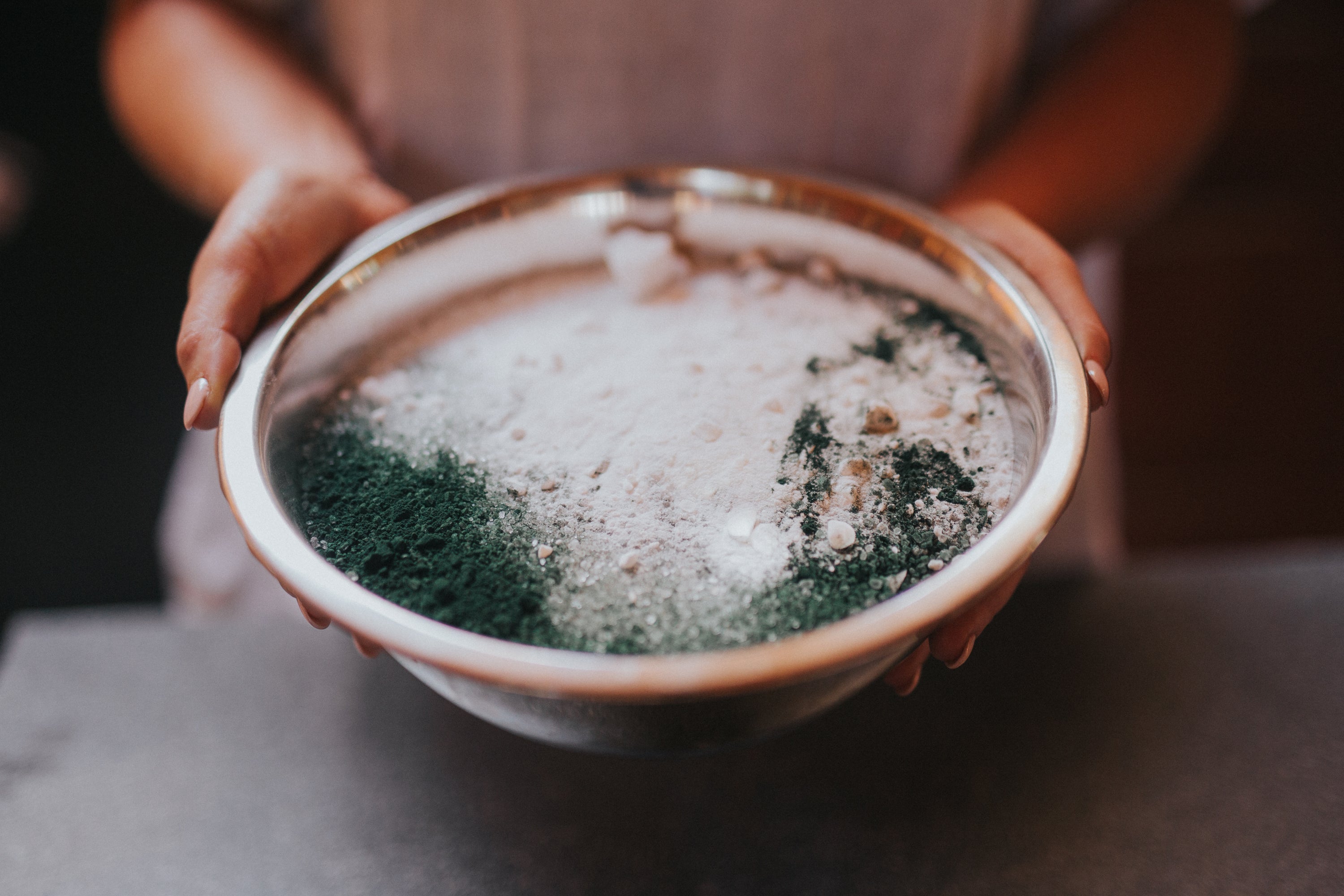 Redeem Points for Full Sized Gifts!
300 Points:
Therapeutic Roll-On of your choice 10ml
600 Points:
Organic Body Butter Cream of your choice 142ml
900 Points:
Foaming Hand Soap 250ml
1L Concentrate Refill of your choice