Ingredients
Want to learn a little more about natural ingredients?
Here is a list of some of our most commonly used ingredients and why they are so amazing!
Essential oils are the liquid 'essence' of a particular part of a plant such as the leaves, stems, flowers, bark or roots. The most common method of extraction is steam distillation but other methods such as cold expression or CO2 distillation are also used.
Essential oils are highly concentrated and can be up to 75-100 times more concentrated than the fresh plant, so a little goes a long way.
These plant based oils are not to be confused with 'fragrance oils' (parfum) which are synthetically derived and do not have any therapeutic value.
Essential oils are highly valued for their broad range of benefits to the mind, body and emotions. When inhaled they have an immediate effect on a person's state of mind.
Essential oils cross the blood-brain barrier and are shown to go straight to the limbic system. The limbic system is the emotional center in the brain and is partly responsible for emotional reactions, horomone secretions, motivation, mood and the fight or flight response.
Essential oils have countless uses and have also been shown to have powerful effects when used in skin care, natural perfumes, massage, room spritzers and even cleaning products!
At Nezza Naturals the essential oils are therapeutic grade and are 100% pure unless otherwise stated.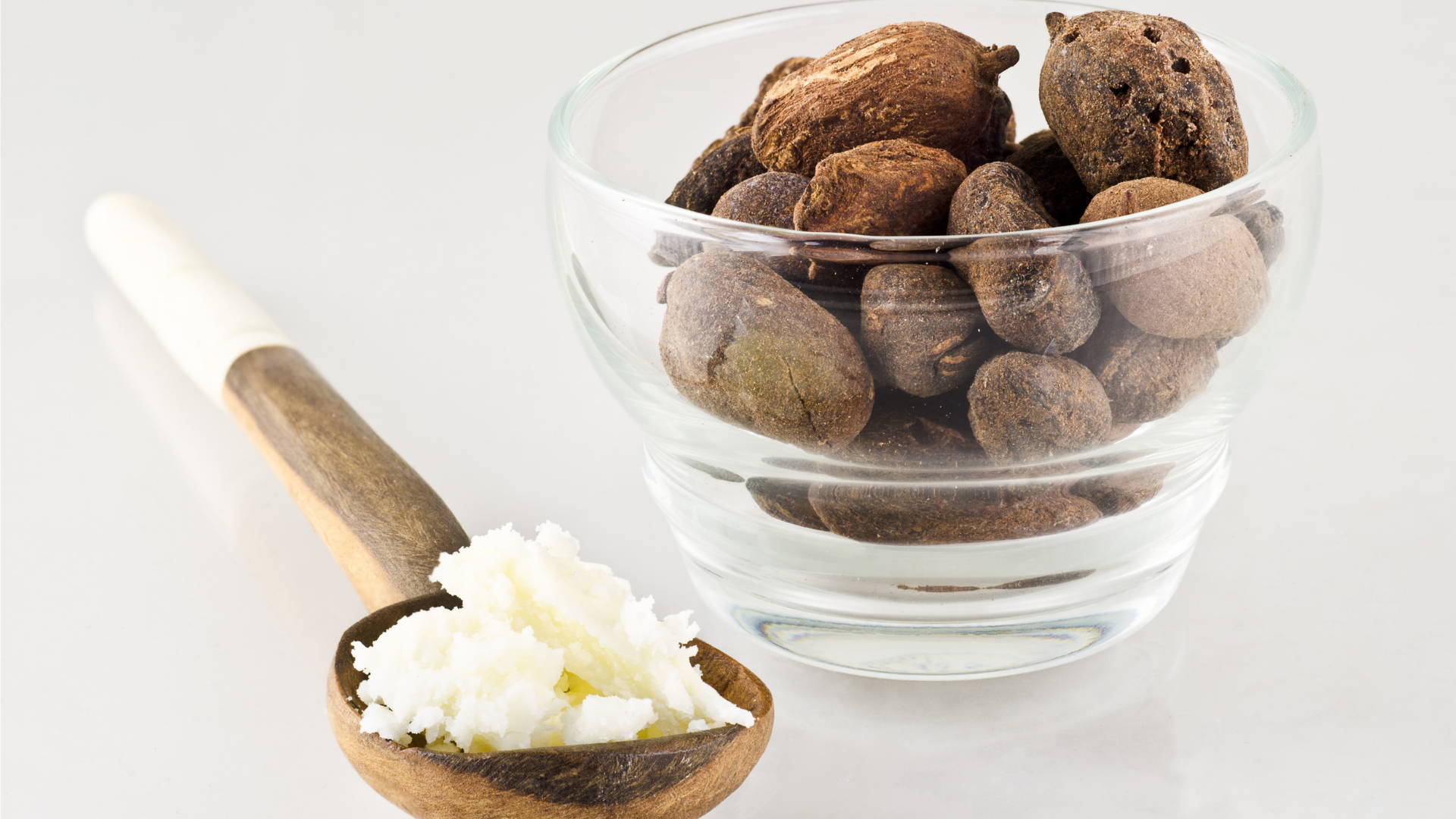 Shea Butter (Butyrospermum Parkii) is derived from the nut of the Karite tree in Western and Central Africa. It is very high in anti-oxidants and essential fatty acids.
The shea butter we use is organic and fair trade and almost always unrefined. It is hand pressed from a fair-trade women's collective in Ghana, West Africa.
We make sure that it is the highest quality shea butter possible.
You will see it in many of our products including all the bar soaps, lotions, creams and balms.
The number of benefits that shea butter provides for skin care is incredible. It is an intensive moisturizer for dry, cracked skin, helps restores elasticity, minimizes stretch marks, soothes cuts and burns, and even minimizes scarring.
Naturally anti-inflammatory making it great for rashes and dermatitis such as eczema and psoriasis. Shown to have slight natural sun protection, it helps transition a sun burn into a tan. It can be used as a body moisturizer, lip balm and even as an intensive hair conditioning treatment.
It is highly concentrated so a little goes a very long way. No preservatives are needed in this product because it has a shelf life of over 2 years!
Cocoa (Theobroma cacao) Seed Butter is extracted from cacao beans. It is also an amazing skin moisturizer.
Cocoa butter has been used for centuries to soothe skin and is commonly used as a belly rub by pregnant women to prevent stretch marks.
It melts at body temperature and is easily absorbed by the skin. It has strong anti-oxidant qualities and is commonly used by people with eczema and psoriasis to help hydrate dry, flaky skin.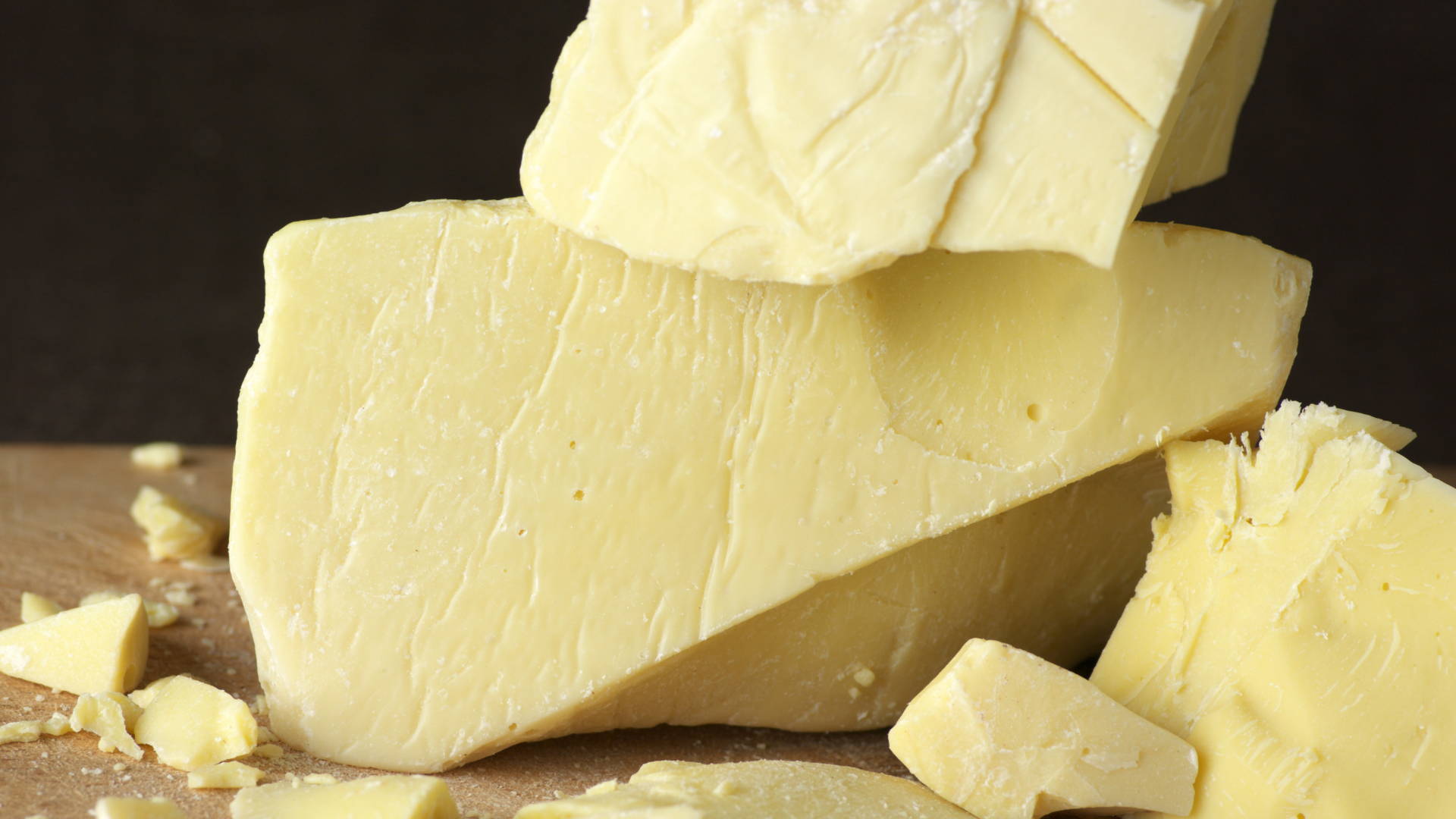 It can be used pure but we add it to a number of products including the 'Mommy's Belly Rub', 'Baby Massage Balm' as well as all the lip balms, salves and bar soaps.
Hydrosols (aka. floral water, distillate)
A hydrosol is the water left over from the steam distillation of essential oils.
Certains compounds in plants are hydrophilic (they dissolve in water) and are left behind in the water.
Common hydrosols are rose, lavender, neroli, jasmine, chamomile and helichrysum. They are very soothing and hydrating making them useful as facial mists and toners.
They can also be used as a body mist, room spray and linen spray.
They are great pure and are also a main ingredient in our lotions, creams, shampoos, conditioners, facial toners and masks.
A carrier oil is a vegetable based oil that is derived from the fatty portion of a plant - most commonly the seeds, kernels, and nuts.
There are many carrier oils available including sunflower seed oil, jojoba oil, avocado oil etc.
We use a large variety of these organic, plant-based oils in our massage oils, body oils, facial oils, lotions, creams, salves, shampoos, conditioners, bar soaps and more
They are commonly used as a base for essential oils since on their own, essential oils are often too strong to be used straight on the skin. Carrier oils also help to 'carry' the essential oil into the skin.
These oils vary by properties and characteristics - they can be very light and fast absorbing, like organic hazelnut oil, or can be very rich and extremely moisturizing like organic sweet almond oil.
Organic Aloe Vera Leaf Juice
Organic Aloe Vera juice should not be confused with Aloe vera gel which usually has additives. This is the pure aloe juice pressed from the aloe plant.
Aloe is recognized for its ability to moisturize dry, irritated skin and is especially great to soothe sun burns. It contains B Vitamins, Vitamin C and Carotene (a precursor of vitamin A).
At Nezza Naturals you will find organic aloe vera juice in all of our shampoos, conditioners, lotions, creams, liquid soaps, facial toners and after sun products.
Witch Hazel (Alcohol-Free)
Witch Hazel is a natural astringent produced from the leaves and bark of the North American shrub Hamamelis virginiana.
We use a high grade, alcohol-free witch hazel.
It is non-drying and always used in our natural facial toners to tighten pores and remove excess oil.
It is also commonly used for bruises, swelling, skin inflammation and even hemorrhoids.
Rosemary Oleoresin Extract (ROE)
Rosemary (Rosmarinus officinalis) oleoresin is an extract from the Rosemary plant.
It is not a preservative but an anti-oxidant and a natural method of prolonging the shelf life of oils.
It reduces the speed of oxidation and inhibits the growth of bacteria, fungus, mold and yeast in oils and other products like lotions and cream.
More ingredients info to come...